Sigh. Okay. It's safe to say that BTS has ruined me. I have fallen in love with this group. IN LOVE. I'm BTS trash. They want to ruin me. I'm convinced that they're doing this on purpose.
So, if you Kpop fans have been living under a rock for the past three days, BTS finally released their second album Wings, on Monday. They also released the title track, Blood Sweat and Tears, along with the video.
Y'all. I've had this song on repeat since it dropped. I don't know how many times I've watched this damn video. Can I just say that they have slayed my life? The video is stunning. Everything is on point. ON. POINT.
I'm not even going to try and figure out the damn plot because my brain is going to explode. But I just want to point out a couple of things that I noticed. BTS is being rude, y'all.
FIRST OF ALL, WHO TOLD THEM TO DO THIS?
Jimin. V. J-Hope. Y'all are evil for this one. Who told you to look flawless and sexy as hell?
You had me like: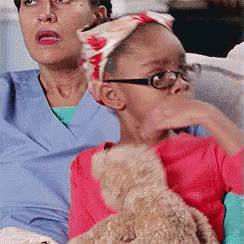 THEN THEY PROCEEDED TO DO THIS:
JIMIN DID THIS:
V COMES OUT OF NOWHERE LOOKING LIKE THIS:
THEN….THEY DID THIS DAMN MOVE. STILL HAS ME WEAK. 
Like….why??????? You can't keep doing this to me. Ughhh.
*INHALES* BOY…
I have never been this captivated about anything related to music. Is this what Kpop does to someone? Wings as an album is fantastic. I really love J-Hope's intro. I love Jimin and Jungkook's solos. I really love Suga's solo too. Speaking of Suga…..
LOOK AT MY BOY. WORK THAT BLACK HAIR YOONGI!
I don't know what it's about this group that I love so much. I've been listening to them since late 2015, and to see them grow from their debut has been really impressive. I've been amazed every single time.
The choreography. They have the best choreography in Kpop right now. They really outdone themselves this time. The song itself is great. I don't know how to describe it, but it's close to having that tropical-house feel to it, something that a lot of artists have been doing lately. I also love the dark, mature concept they have going on. It has a baroque feel to it, and I'm a sucker for that kind of artsy stuff (art nerd).
I'm wrecked. I'm weak. I'm slayed. I'm deceased. Why am I still breathing?
Well done, BTS. Well done.
*Side note: I noticed how grown Jungkook looked. This boy is 19. NINETEEN. Why the hell was he looking so good? I almost found myself thirsting after him, but nah….he's too young.